About Us
Our Process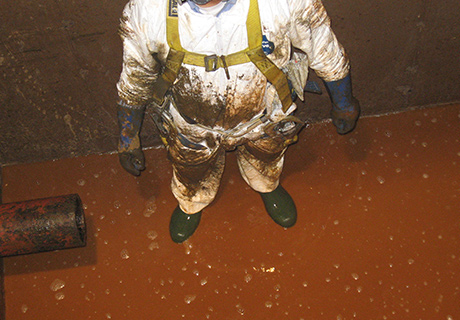 Cleaning of water storage tanks can be a hazardous job for both the operators and for people within the building. Saharsh Tank Clean Services has been launched on September 2006. We have 5000 + customer base and an experience of cleaning more than 1,00,000+ tanks in the last 7 years.
Our operatives are fully trained in water tank cleaning and also in ensuring the safety of all people whilst cleaning is in operation. They all adhere to statutory safety norms when working on site.
We are fully equipped with the updated machineries and equipment and are well versed to engage for operation, most effective techniques, insecticides / germicide / disinfectant and chemicals. We do our best to render effective disinfections service against virus, bacteria and other organism, removing of sediments and moss by scientific method.
We use only water to clean the water tanks.Time required is about an hour to clean a tank of about 15000 litres.The tanks can be put to use immediately after cleaning.
We suggest tank cleaning four times a year due to leakage of pipelines and climatic water condition of our country.
Our equipment consists of a high volume pump, a high pressure rotary jet machine which is german made, a heavy duty suction process to drain the tanks of complete water including sludge making it ready for cleaning, vacuum cleaner and UV lamps.
We need the following information to quote:
Number of tanks present
Size of tanks to be cleaned in liters
Type of tanks to be cleaned (RCC, tiled ,sintex... ect)
Location of tanks to be cleaned
Any working restrictions such as out of hours working
Location of power supply